COVID-19 Community Donations Lift the Strain at Los Angeles Community Hospital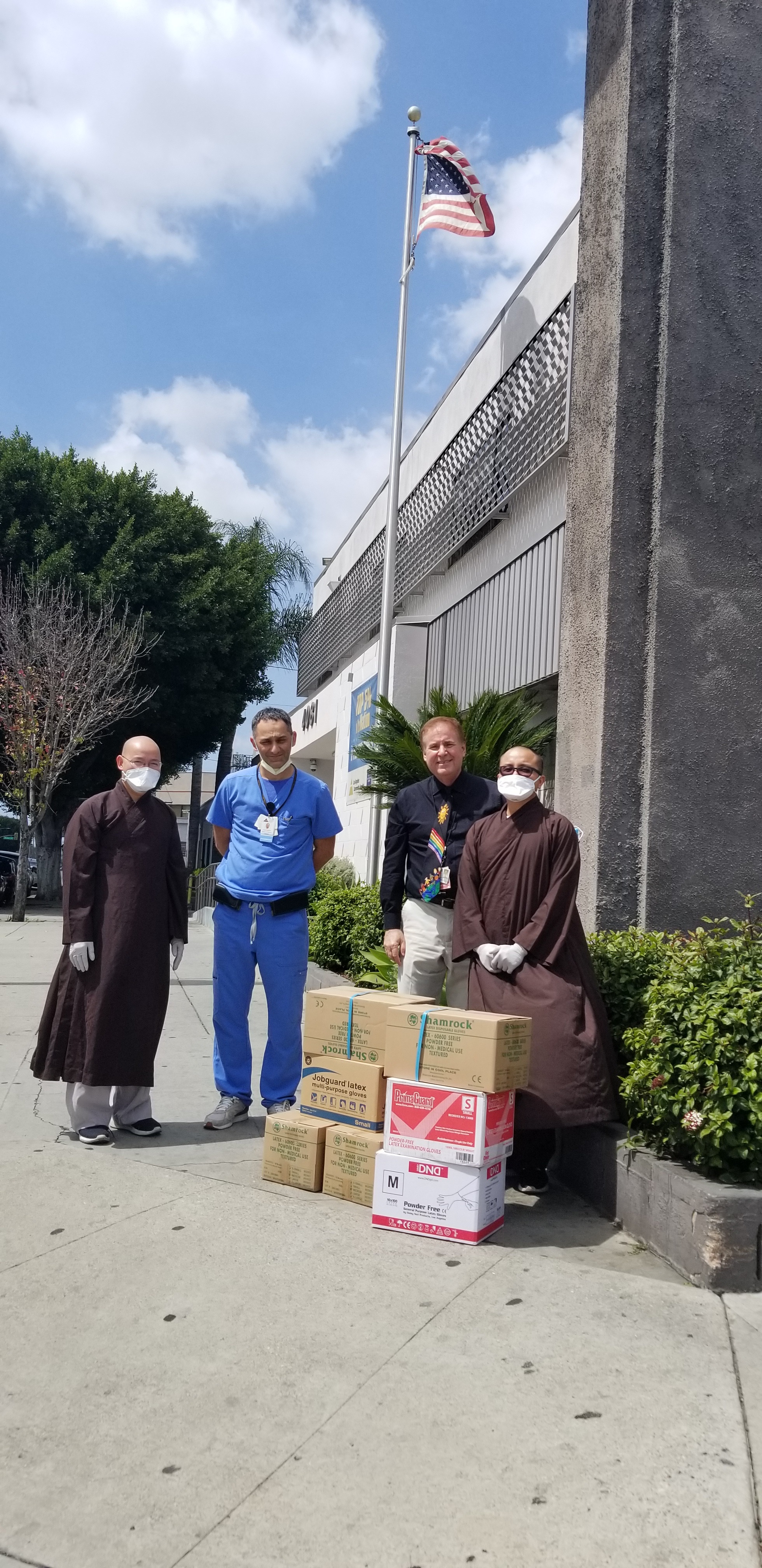 Coronavirus puts significant strain on hospitals, but some of that burden has been lifted at Los Angeles Community Hospital. The hospital has been the recipient of dozens of donations to both the hospital and to its nurses and staff working during the crisis.
"We thank all our community partners and friends who helped to make it a bit easier and safer for our staff on the front lines", said Keith Levy, hospital administrator.
Donations
Los Angeles Community Hospital has received numerous donations from community members and other businesses, including:
Hospital pharmacist Cinna Phan said her church
Vietnamese America United
Buddhist Congregation, led by Monk Quang Hie dropped off a large donation of gloves
an aunt and uncle of two of the hospital's nurses generously donated more than 5,000 3M N95 masks and 4,000 isolation face shields (pictured)
Lua Viet Organization donated projective gear and child face masks
Danica from Quality Hill donated trachea tubing
Los Angeles Community Hospital also gave to its community by donating more than $500 of supplies of milk, bread, eggs, toilet paper and water to residential care are and assisted living facilities, who are experiencing grocery store quantity limitations and supply-chain disruption.
Feeding Frontline Staff
Many restaurants and businesses continue to donate lunches and breakfast to the hospitals' nurses, doctors and staff making personal sacrifices to care for the east Los Angeles community.
Donors who partnered with area restaurants to provide meals to staff, include:
Milpa Grill in partnership with Gina Zapanta and Mike Alder from @ZapanataAlder
Subway in partnership with Lindsay Casby
Artic Hotspot Café and Firehouse Subs in partnership with Easy Catering (Robert Kraft subsidiary of the New England Patriots Foundation)
Nexx Burgers in partnership with a staff member's uncle
Garden of Eating in partnership with EzCater
BLK & Bold Coffee Company
In addition, Mihn Ta, a nuclear med supplier, donated churros for the entire staff, assisted by staff member Jenny Diaz who donated energy drinks.
To make a donation of PPE, medical supplies or restaurant meals, please email or call (323) 945-2912. See a complete list of needed supplies.