Holiday Boutique at Los Angeles Community Hospital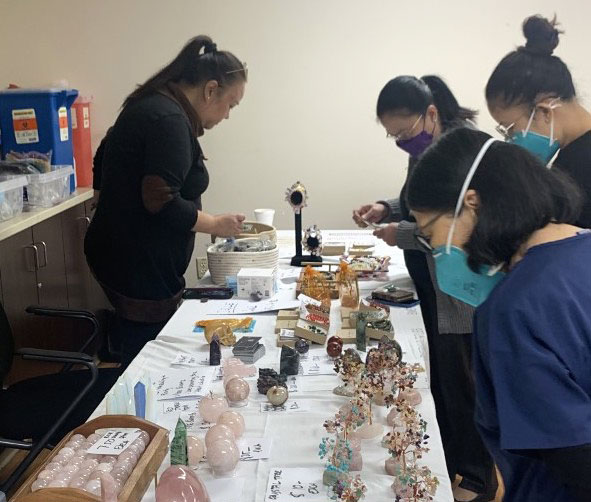 Los Angeles Community Hospital wanted to make it extra special for its employees during the holiday season so they hosted their second annual Holiday Boutique.
The second floor back hallway was full of local vendors sharing their holiday crafts, jewelry, candies, gems, blankets, pet items, toys, and other art. Many staff were able to complete their holiday shopping without driving to the mall.