LA Community Hospital Staff Receive Pet Therapy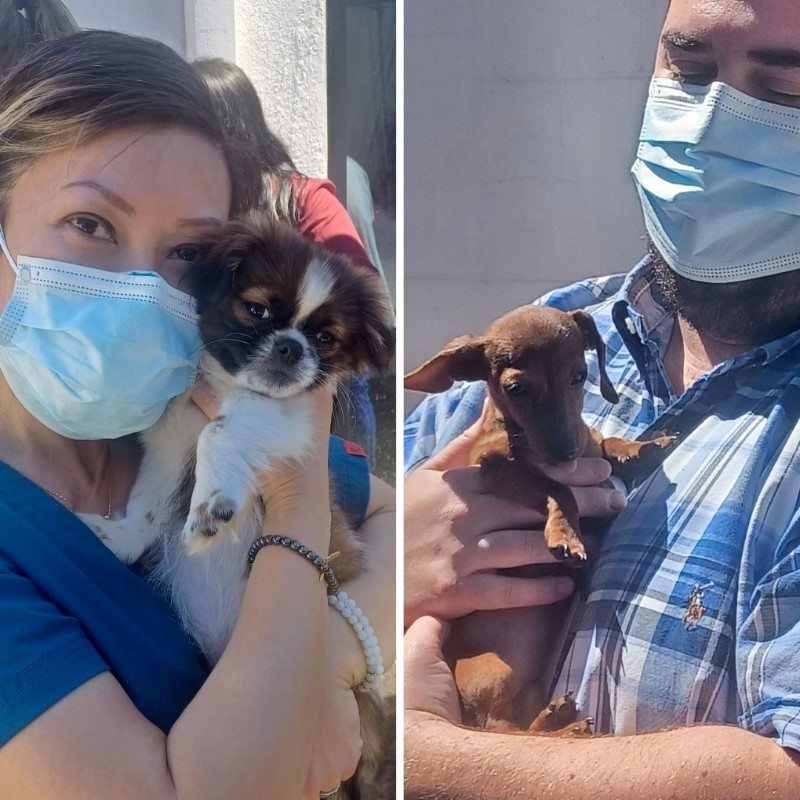 As a kickoff to Stress Awareness Month (recognized every April since 1992) Los Angeles Community Hospital celebrated National Puppy Day on March 23.
Numerous studies show pets are not only good for our minds but also good for our bodies. In addition, research has shown that simply petting a dog lowers the stress hormone cortisol, while the social interaction between people and their dogs actually increases levels of the feel-good hormone oxytocin (the same hormone that bonds mothers to babies).
Spending time around animals can be beneficial to your well-being. "There's something about the animal kingdom that possesses the ability for us to enjoy life a little better, says animal expert Arden Moore.
"Learning to cope with our stress and finding healthy ways to deal with these situations can go a long way in living a healthy and positive life," added Administrator Keith Levy.