Wound Care Advancements at Los Angeles Community Hospitals Benefit Patients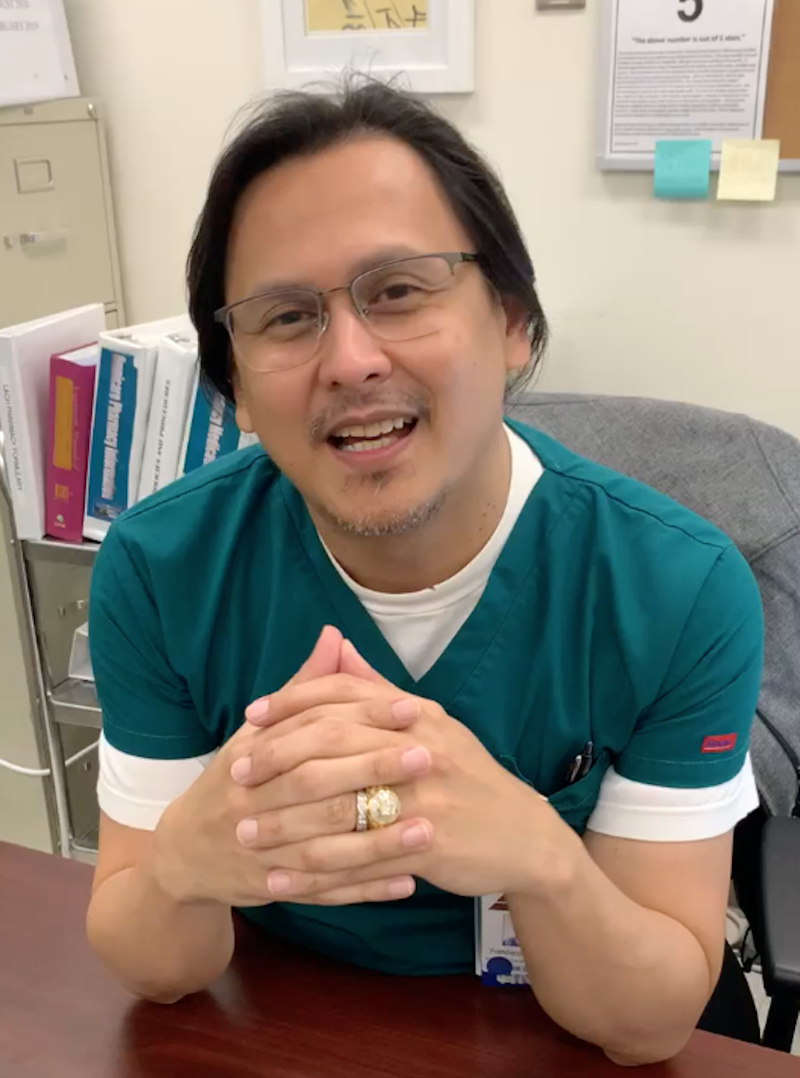 Wound care is vital to quality patient care to prevent infection, improve healing and to reduce the incidence of readmission. Leading the charge to improve wound care and staff education at the three Los Angeles Community Hospitals is Francisco "Echo" Lozada, RN.
"Wound management is complex, so it is important to diagnose and treat wounds early to help curtail complications and costly treatments later," Lozada said.
Open wounds that haven't progressed through the normal process of healing are classified as chronic and are found most often in the elderly, homeless or drug abusers, according to Lozada. They include pressure ulcers, foot ulcers, venous ulcers, and vascular wounds. Acute wounds are characterized by punctured or broken skin from surgery or other injury/trauma. An acute wound can progress to chronic if there is infection, or poor blood supply, nutrients or hygiene.
"To reduce length of stay and improve healing, it's important to educate patients on how to care for their wounds and the consequences if they don't," Lozada said. "We treat many types of patients with varying lifestyles for diabetic wounds, renal problems, abscesses, cellulitis, surgical wounds and infections."
Since joining the hospital in 2016, Lozada has implemented nursing wound education orientation and classes. Approximately one-third of patients have wound care needs that may require consultation, education, advice and treatment, so the hospital teams may be treating up to 120 patients at one time.
"All wounds look alike, but they are not," he continued. "It's easy to misunderstand cellulitis from venous ulcers, cellulitis is hot infection whereas venous ulcer is cold, which causes necrosis, and the shallower the wound the more painful due to the nerves. Our nurses now focus more on diagnosis to improve care."
On top of overseeing wound care and pursuing his nurse practitioner degree, Lozada also manages medical-surgical/telemetry units, is a part-time subacute charge nurse, and is the nursing and rehabilitation educator. He also is the hospitals' National Database of Nursing Quality Indicators site administrator where he collects national quality data for pressure injuries and falls.
Foodie Fun
When Lozada is off-the-clock, he is a foodie who would have loved to have joined the late Anthony Bourdain on his adventures around the world eating grasshoppers, crickets (his favorite), tripe, blood sauces, and other unique food.
"I will try anything out of the ordinary, so I'm lucky to live in Los Angeles where we have so many diverse and authentic cultures and foods," Lozada said.