Valentine's Day Brought Puppy Love to LACH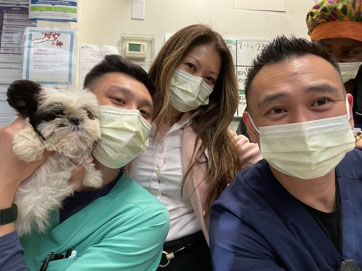 Los Angeles Community Hospital at Los Angeles and Norwalk Community Hospital held Puppy Love Fest events for both staff and patients on Valentine's Day.
The hospitals partnered with family-owned kennel Puppies & Reptiles for Parties to bring in Maltese, Yorkshire Terrier, dachshund, and Shih Tzu puppies to interact with staff and patients in the subacute unit.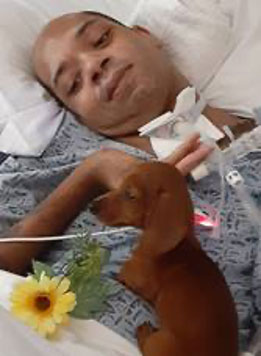 The Puppy Love Fest has become an annual event where both staff and patients get to enjoy the love and puppy kisses of man's best friend.
Los Angeles Community Hospital Administrator Keith Levy, made bringing puppies to the hospital an integral part of its "employee satisfaction" commitment to staff. And it fits in nicely with the hospitals' focus on a positive patient experience. Just being around an animal decreases blood pressure, which is one of the physical measures of stress.
Before, during, and since the worst of the pandemic, levels of stress and burnout in healthcare workers has been high. Burnout is a leading safety and quality concern among healthcare organizations, as it can decrease work performance and increase risk of errors. Studies show that being with an animal makes you feel good. Petting and playing with an animal for as little as 10 minutes can increase oxytocin in the body, which brings feelings of happiness and empathy. It also lowers the heart rate, decreases blood pressure, and reduces cortisol, a stress hormone. These results can make a big difference for people in the hospital.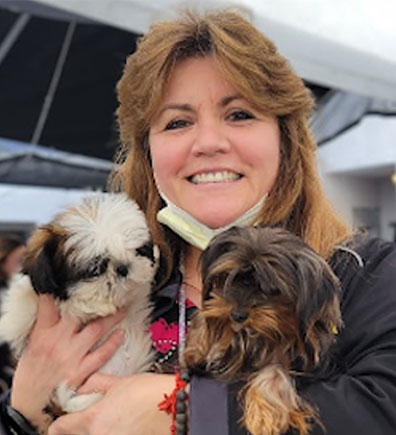 "Numerous studies show animals encourage friendly interactions with other people, lower stress by fulfilling our need for touch, and help us be more resilient in dealing with stress," said Patient Experience OfficerLisa Young. "Puppies make us smile, and undoubtedly bring comfort and joy."