Los Angeles Community Hospital and Los Angeles Community Hospital at Norwalk Rank in Top 5% in Nation for Patient Safety for Fifth Year in a Row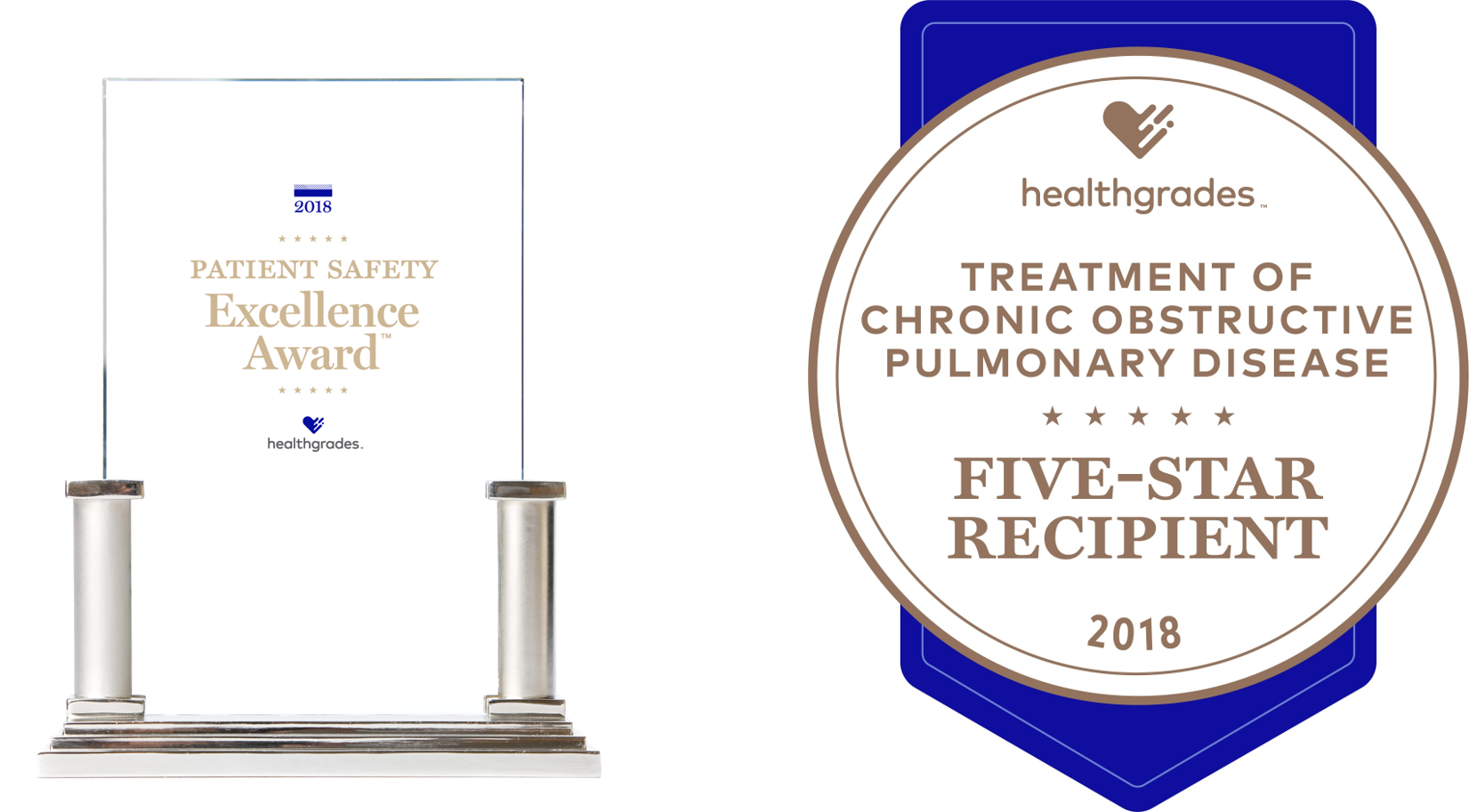 Los Angeles Community Hospital is the recipient of the 2018 Patient Safety Excellence Award™ for the fifth year in a row (2014-2018). This designation recognizes superior performance of hospitals that have prevented the occurrence of serious, potentially avoidable complications for patients during hospital stays, according to Healthgrades.
The distinction places Los Angeles Community Hospital among the top 5% of all short-term acute care hospitals reporting patient safety data for its excellent performance as evaluated by Healthgrades, a trusted provider of information to millions of U.S. healthcare consumers.
"If you have to go to the hospital, it's important to choose a hospital that is dedicated to safety, and ours has a proven track record of preventing further illness and injury to its patients," said Los Angeles Community Hospital CEO Hector Hernandez, MD.
During the 2014 to 2016 study period, Healthgrades found that patients treated in hospitals receiving the Patient Safety Excellence Award were, on average:
55.6% less likely to experience an accidental cut, puncture, perforation or hemorrhage during medical care, than patients treated at non-recipient hospitals
52.4% less likely to experience a collapsed lung due to a procedure or surgery in or around the chest, than patients treated at non-recipient hospitals
62.8% less likely to experience catheter-related bloodstream infections acquired at the hospital, than patients treated at non-recipient hospitals
54.3% less likely to experience pressure sores or bed sores acquired in the hospital, than patients treated at non-recipient hospitals[1]
"We are proud to be able to offer the residents of east Los Angeles safe care that is nationally recognized," added Keith Levy, hospital administrator.
"We applaud the hospitals who have received the Healthgrades 2018 Patient Safety Excellence Award," said Brad Bowman, MD, Healthgrades chief medical officer. "Their dedication and commitment to providing safe care creates tangible results for patients."
In addition to the Patient Safety Excellence award, Healthgrades also recognized Los Angeles Community Hospital in 2018 with Five Stars for Hip Fracture Treatment, Appendectomy, Esophageal-Stomach Surgeries, Treatment of Bowel Obstruction, Treatment of GI Bleed, Treatment of Pancreatitis, and COPD Treatment. To see a complete list of Prospect award-winning hospitals, click here.
If all hospitals achieved the average performance of award recipients for each of the 13 Patient Safety Indicators evaluated, during the 2014-2016 study period, 126,342 patient safety events could have been avoided.