Rams Cheerleaders Cheer Up Los Angeles Community Hospital Patients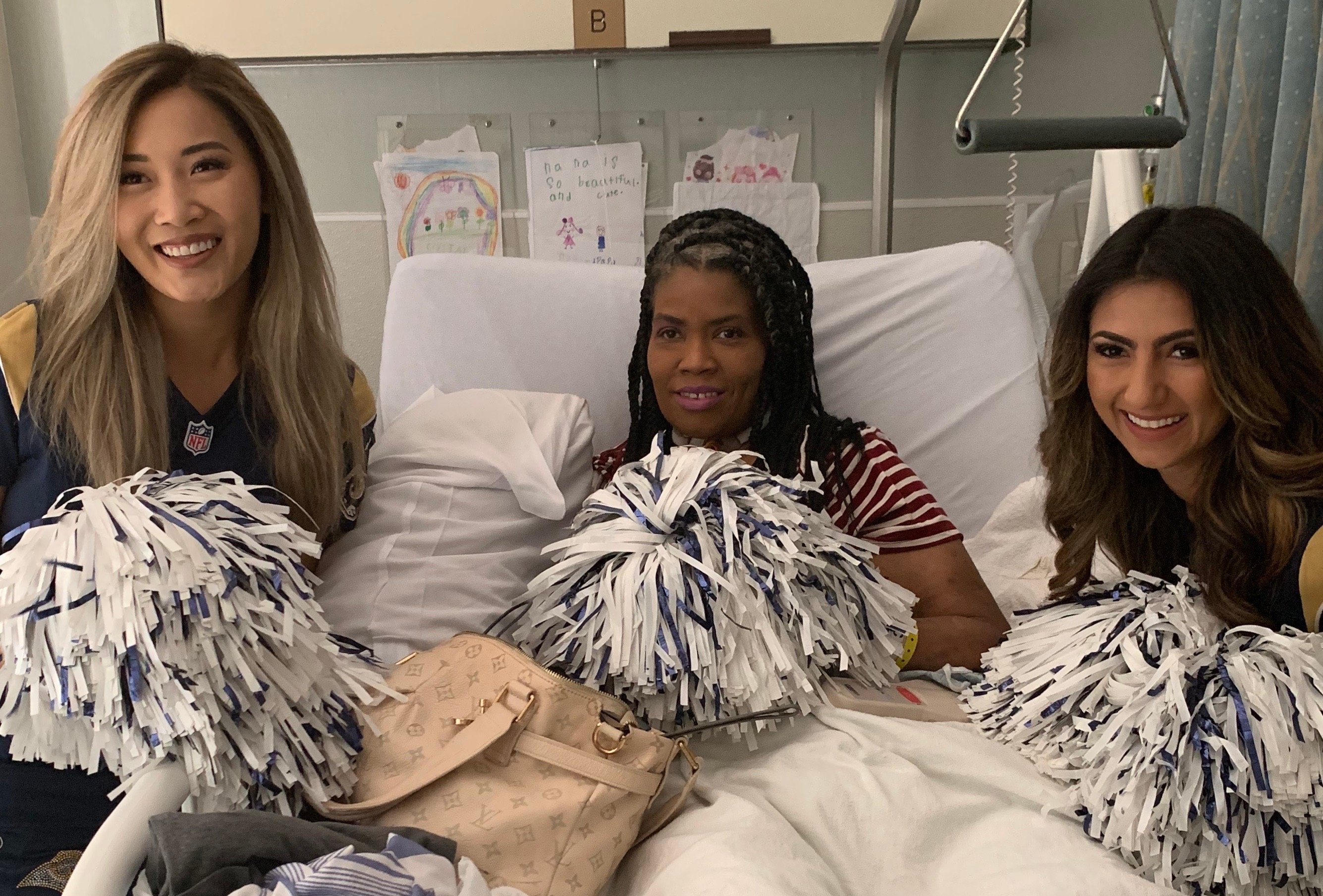 Los Angeles Rams cheerleaders brightened the day of Los Angeles Community Hospital subacute patients on Tuesday, Oct 15. They spent time with our patients, which included photos and autographs with the cheerleaders followed by lunch.
"Thank you, LA Rams cheerleaders, for making a difference to our patients and our community," said Keith Levy, hospital administrator.